Raise the bar with your valued customers using simple & intuitive membership software.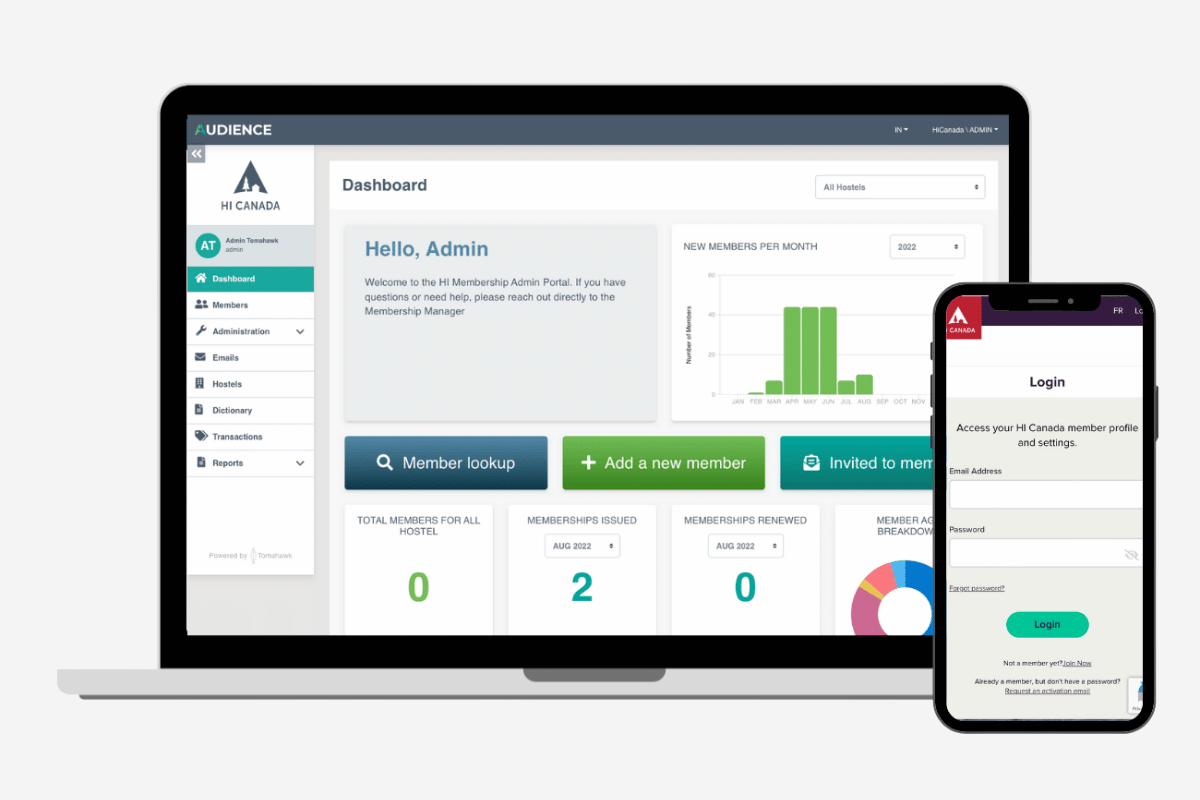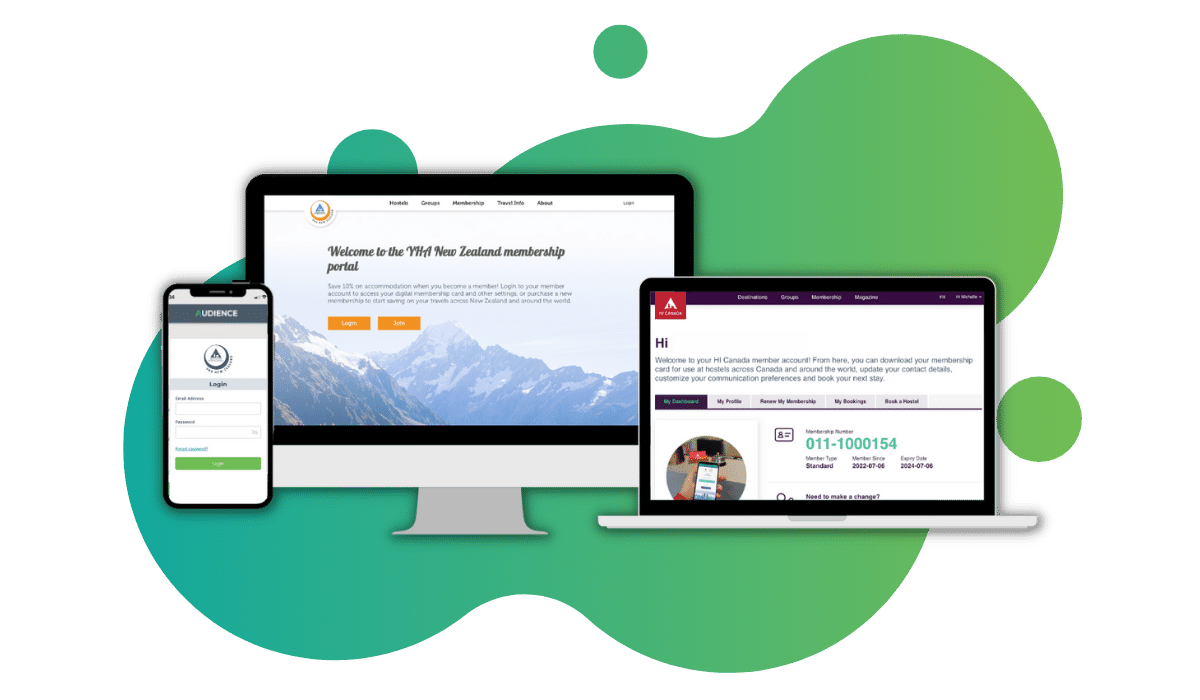 Your customers will love having control over their membership.
Your own dedicated membership portal with multi-lingual capability, customised for your brand and business needs. Customers can join up online, and you can offer membership tiers with payment via Stripe integration. Members can keep their profile up to date, and renew their subscription.
Throw away the old plastic membership cards, go digital!
Offer a sustainable digital membership card on smart phones for offline membership verification. Your members will appreciate the ease and plastic-free approach.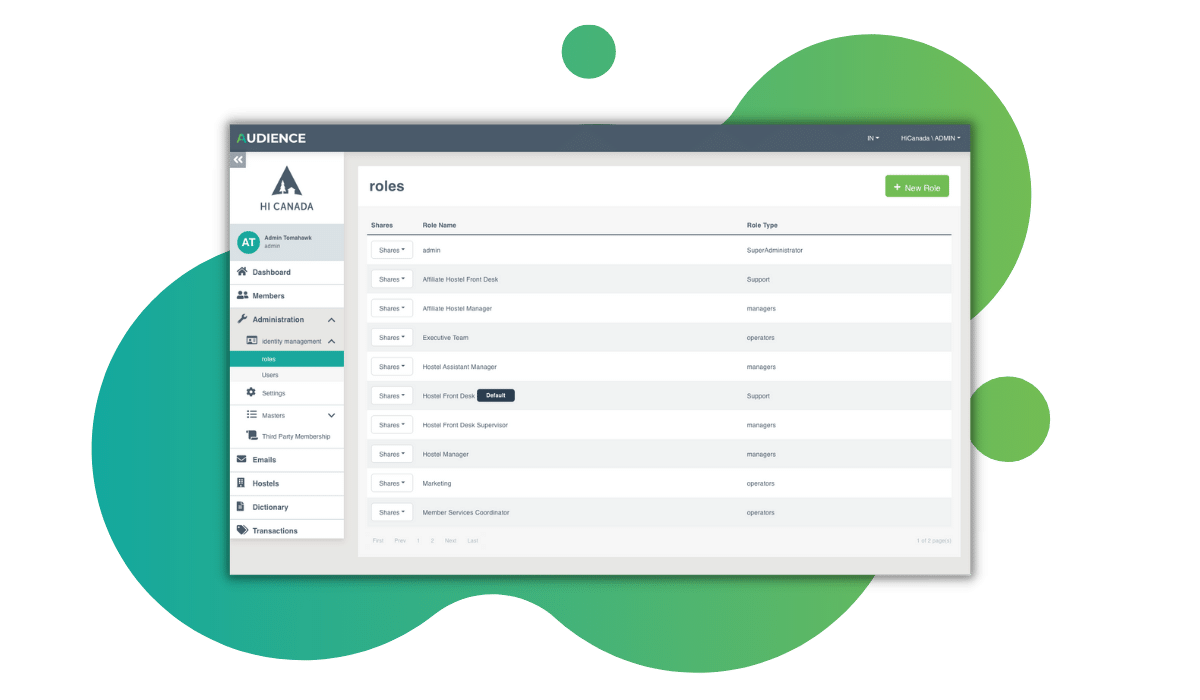 Robust role & user management to suit your needs.
No matter what your structure or size you can determine what access and user roles suit your organisation. Audience allows for administration access with robust role management for core functions.
Achieve consistent & professional email communications.
With a wide range of customisable email templates available, you can set up effective and automated communication tasks saving you time and keeping your messaging consistent.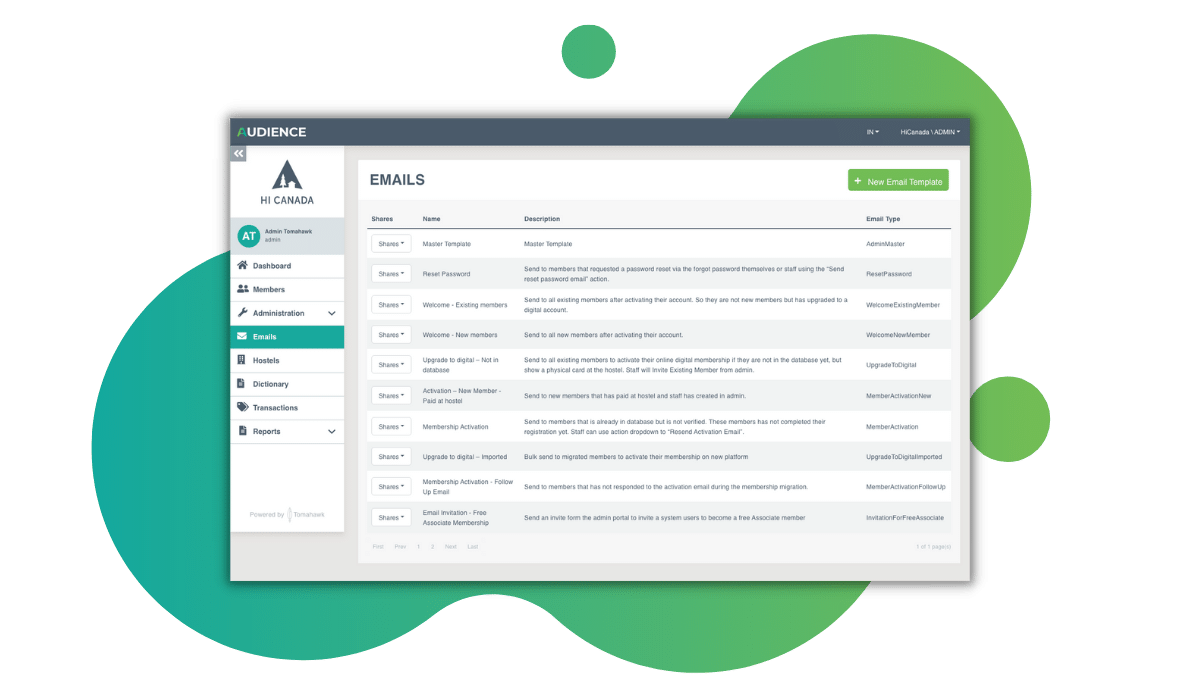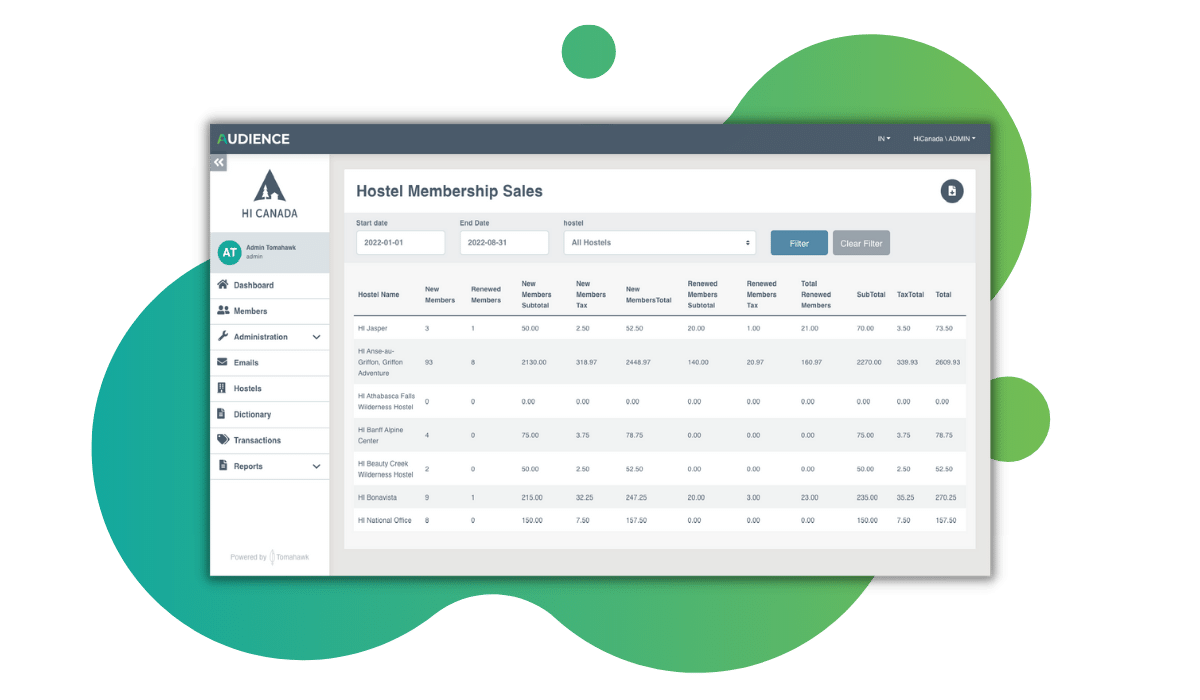 Quick & easy reporting to track performance.
Comprehensive & dynamic reporting options that can be filtered by user roles and exported for sharing.
Proven Platform for International Backpacker Networks
2022 saw successful implementation of the Audience software with two major backpacker networks in New Zealand and Canada. For both, digitising their membership platform was a major advancement in future proofing their membership strategy.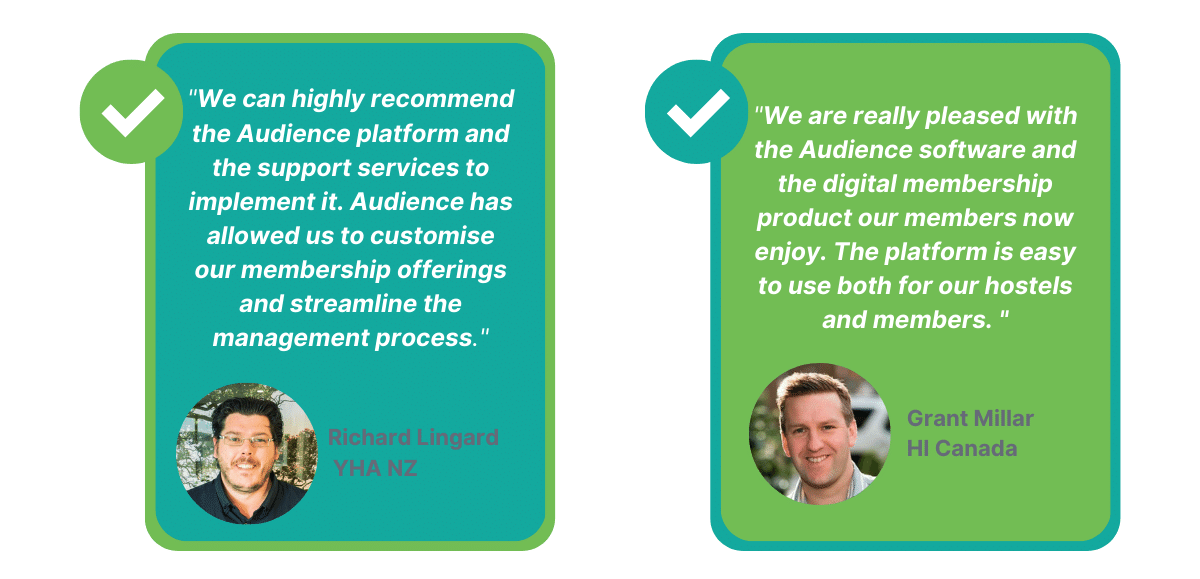 What to learn more?
We would love to share all the great features and benefits of the Audience platform with you.
If you have questions or would like a demo, get in touch now!